Camden Lane Interiors is a full-service residential design boutique based in Toronto. Whether you're preparing for a full renovation or you just need some finishing touches to tie the room together, our expert in-home design consultant can take your vision from concept to reality!
---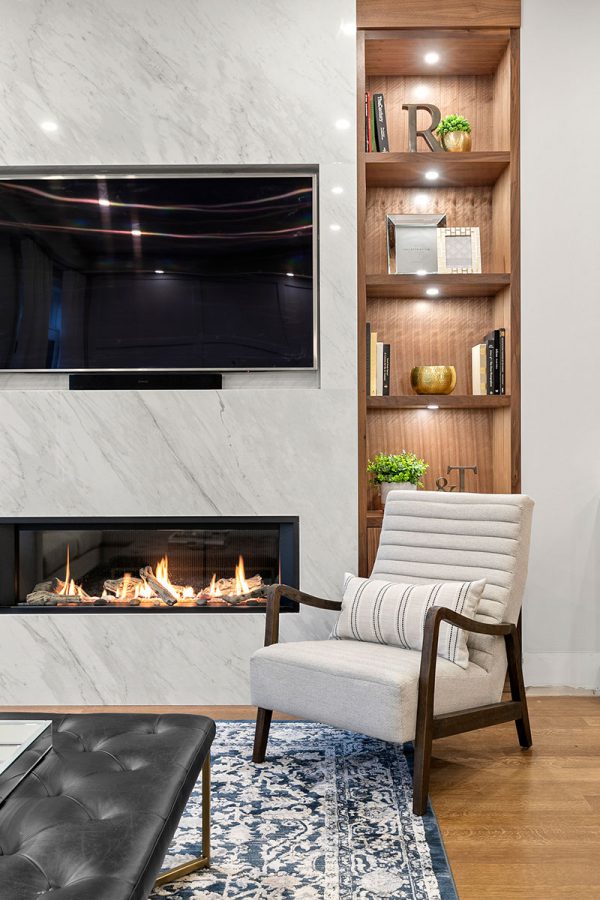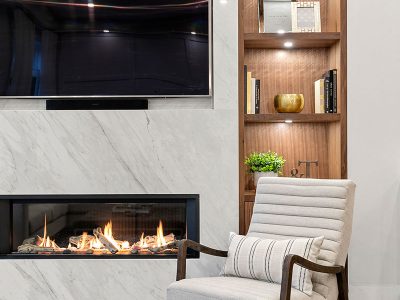 In-Home Design Service
At Camden Lane Interiors, we work with you one-on-one to bring your vision to life. Our high-end luxury interior design services cater to your budget, project and design style.
Interior design is about more than looks. We can help optimize your home into practical, usable space that reflects your style and personality. As well as a polished aesthetic, we focus on problem-solving, creative storage solutions and versatility. The result is a design that meets the needs of your taste and lifestyle.
As home design experts, we help our clients navigate where to spend and save money for the best value. Working within your budget, we offer creative home design solutions, like adapting store-bought furniture for an affordable custom look. Let us cut through the mental clutter and uncertainty that comes with planning a renovation to bring your space to its full potential.
---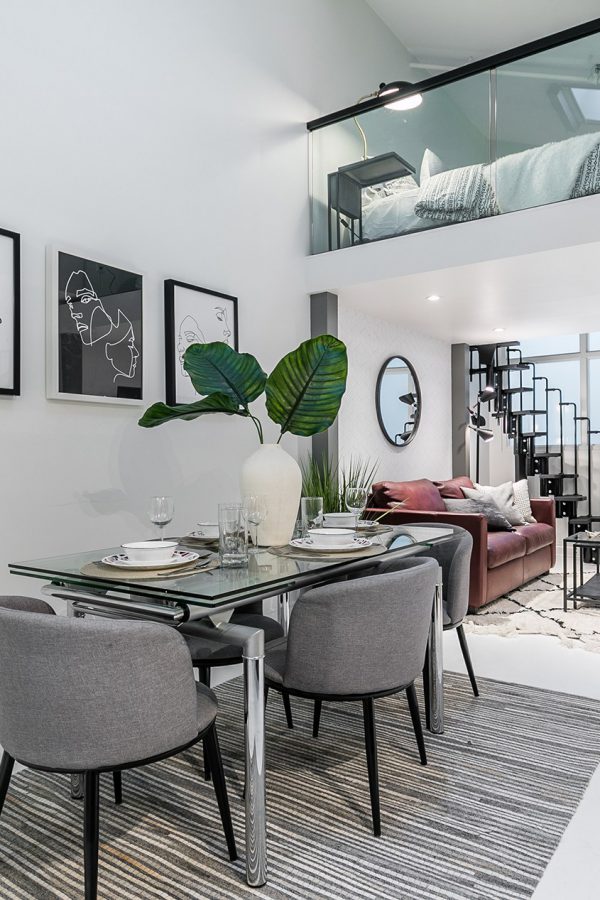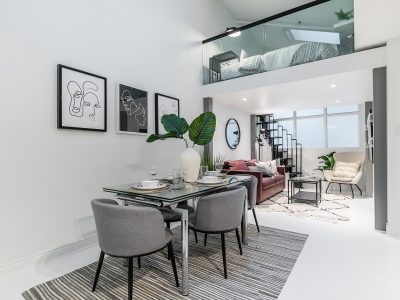 Condo Design Service
As condo design professionals, we provide creative solutions to make the most of a smaller footprint. By helping you realize your storage potential, we can free up space for a condo that works for your lifestyle while looking clean and clutter-free. We're experts at choosing furniture that's the right size and fit for your space, while still providing enough seating.
In the age of AirBnb, many of our clients need a condo design solution that works for everyday living, plus the occasional rental guest. Our work blends a unique, stylish atmosphere with functional problem-solving to meet your needs all-around.
We work with you start-to-finish, from the initial planning to the final styling. Our services include space planning, furniture selections, drapery treatments, paint colours and lighting selections. Whether you're moving into a new condo or looking to liven up your existing GTA condo interiors, our designs work within your budget and project requirements.
---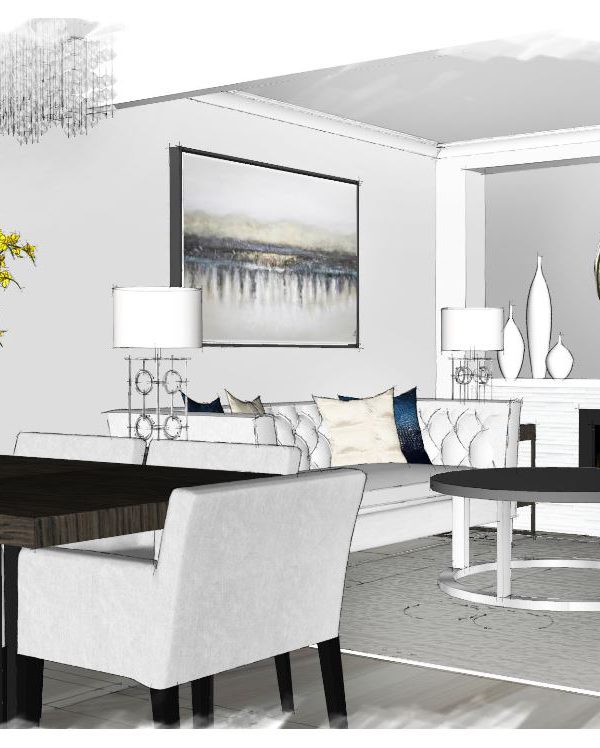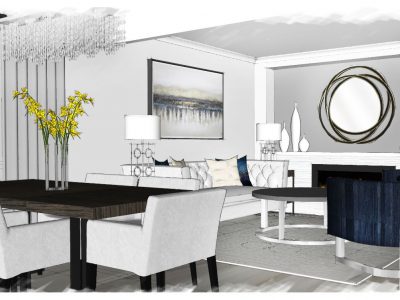 3D Visual Walkthrough
How do you know if you designer truly understands your vision? With Camden Lane Interiors, there's no guessing involved. Our in home design consultant uses the latest 3D modelling technology to show you early on what your final result will look like.
With a 3D visual walkthrough, you'll see how furnishings and finishings actually fit into your space. This helps you visualize how the scale and aesthetic will work for your lifestyle, so you can feel confident in your choices.
We love 3D as a powerful communication tool to keep everyone working together on the same page. It's great for renovations, to show you the potential you can get from your home, but it's also great for working with contractors. Working off clear digital images helps avoid errors and miscommunications to get you the expected results you want.
---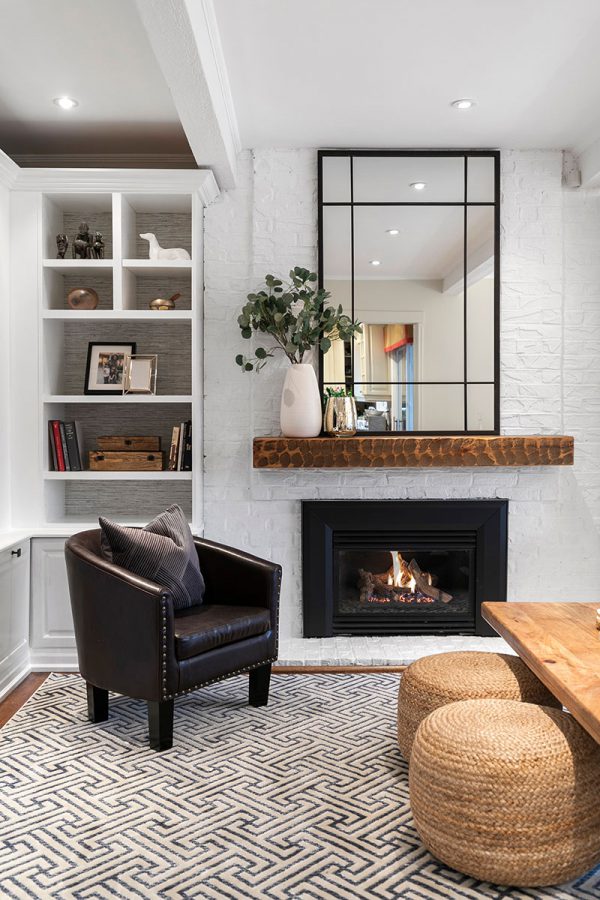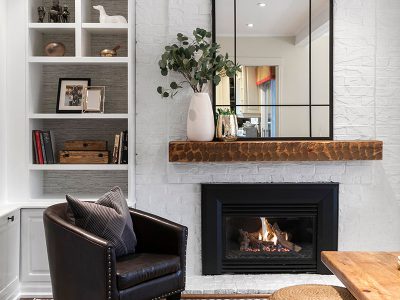 Styling
The renovation's finished, the walls are painted and the furniture's in place. The room looks beautiful—but it's still missing those last finishing touches that make it really shine.
Much like adding jewellery to complete an outfit, styling is about those little details that tie everything together. Working with your budget, our designer acts as your personal shopper, selecting the right artwork, mirror, drapery, area rug, table lamps and throw cushions. We then arrange items around the space, decorating bookshelves and accessorizing surfaces for a cohesive look.
So often, people spend a lot of money to transform a space, only to leave it half-finished when they can't find the right crowing accessories. Like the finishing touches of a painting, a final styling stage is what elevates the design to its polished, completed ambiance.